Split into three separate phases, this major addition and renovation accommodates the developing needs of the clients over time.

The site in Wembley Downs featured a high topographic variance. Extensive integrated retention was firstly required at the rear of the property. Instead of simple mass retention, the design terraced the backyard, creating sections of garden, play space, lawn, pool and alfresco. Working with the odd geometry of the existing house, the landscaping is angled throughout, and allows for the preservation of massive existing trees. Retention was also integrated into the pool design, with the pool walls extending beyond the waterline.
Phase 2 (completed) of the project involved in filling the existing carport space at the front of the property, creating a multipurpose guest suite or separate office. This phase also included recladding the existing building and the addition of a large window sunshade.
Phase 3 (on-going) of the project involves the demolition of the rear of the existing house, and the addition of new configured kitchen, living, dining and bathrooms. This phase also includes refinishing the existing house, as well as the addition of further front retention and a carport.
The end product is a total architectural project which reinvigorates the aging property for use for another century, in stages, so as the clients can prioritize their requirements and finances depending on their current needs.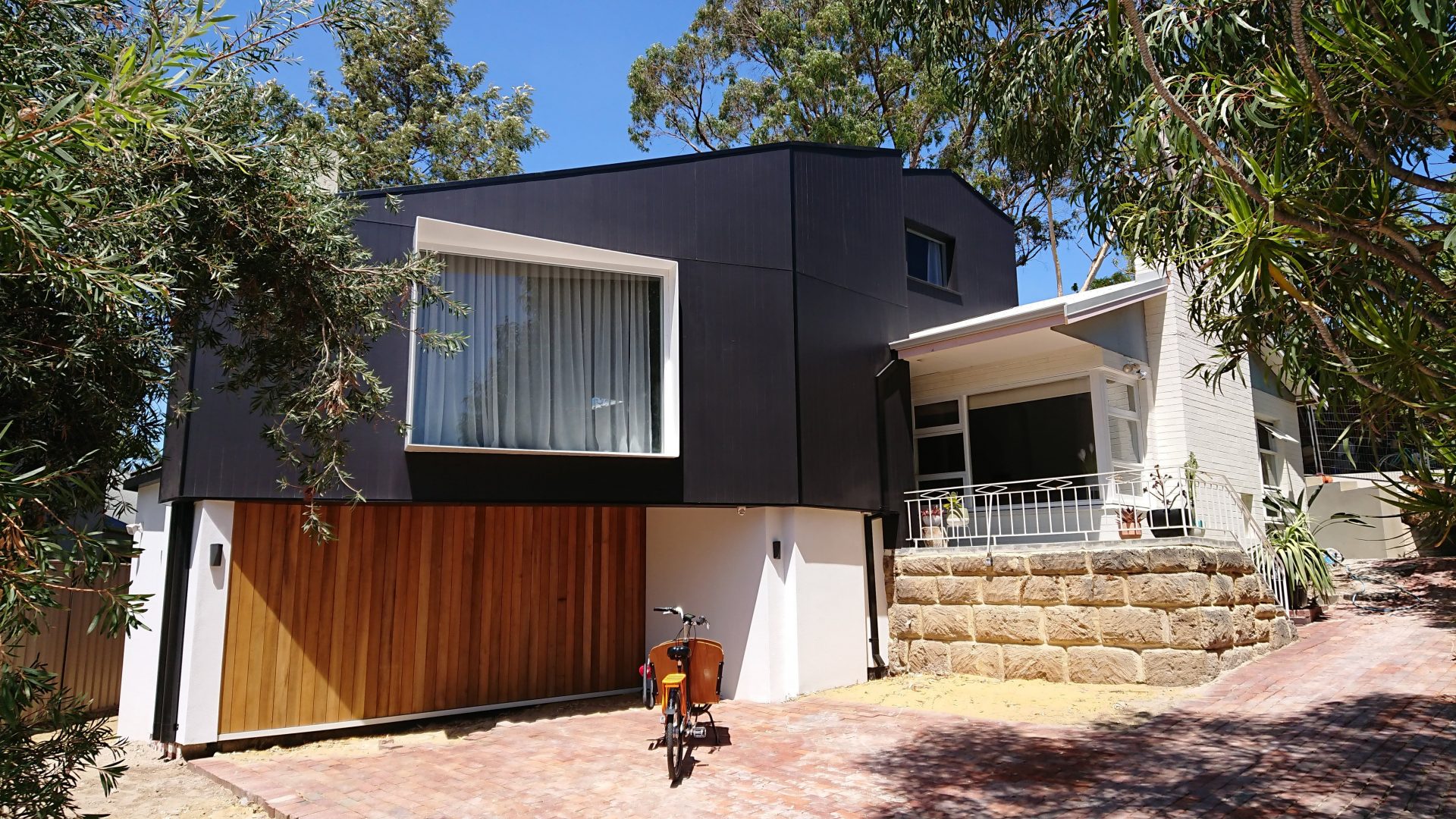 Major Addition, Renovation and Landscaping
Wembley Downs, Western Australia
30m2 (Phase 2) + 60m2 (Phase 3) + Carport + Pool and Landscaping + Renovation
Superseed Architecture (Photography Pending)