Superseed Architecture is a multi-award winning and internationally published small practice founded by John LeClare Josephs.
John LeClare Josephs
Architect | Director
MArch, BAppSc
John has been working in the architectural industry for 18 years, working for traditional architectural practices, multidisciplinary consultancies and developers across a huge variety of job types and budgets, as well experience in university teaching, and coordination roles.
John now brings that experience to a wider audience, working one on one with select clients to deliver quality, honest and efficient design, regardless of budget.
Consulting with his partner Dr Alison O'Donnell, a climate scientist and plant biologist, Superseed creates highly contextual designs, built on solid ideological foundations, with a focus on spatial, cost and energy efficiency.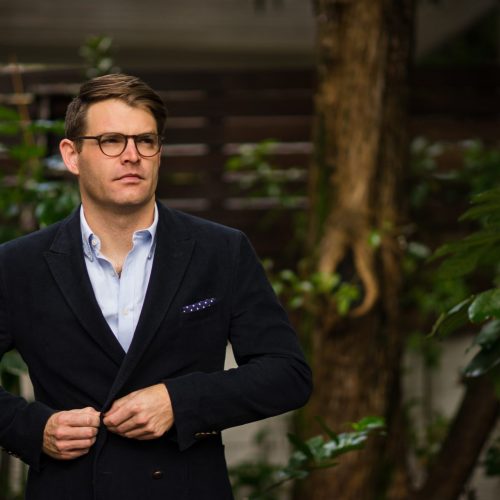 Innovate each project with no exceptions.
Optimizing every client brief
Hundreds of hours of design is undertaken on every project to ensure that every project is spatially and energy efficient, site contextual, and beautiful.
Good clients make good architecture.
Money doesn't make good architecture.
Cost profitably is never our primary driver. Our goal is to make WA better, one project at a time, by sharing ideas and building relationships with our clients.
We price our services to obtain the jobs that help people, support good ideas and signal change.
Architect advantage.
No draftspersons or "designers" here.
Personalised services from a Registered Architect throughout the duration of all projects, ensuring that your investment is in experienced hands.
Get something unique. Custom designed projects merge a response to their site's environmental, cultural, and material needs, with that of the aesthetic sensibilities and pragmatic requirements of the client. Increased site efficiency and smart design create real-world value, not cost.
Get what you need. 
You will always be happy with the outcome. Risk-free.
We offer unlimited design changes and amendments in the Schematic Design Phase at no extra cost, subject only to total project timeframe.
Be informed.
Understand each step, before taking the next.
We understand that the process of design, documentation and construction can seem daunting. Instead of propagating confusion, we actively inform our clients and the public of the benefits of good design, of architectural implications and solutions, and of the architectural and building processes, even (especially!) if that advice is to not undertake the works!
If you have a potential project, we're happy to have a chat with you about your options, regardless of the outcome. For free.
Put the kettle on.
Forget taking time off work or finding a sitter. Client meetings at your house or place of your choosing. 7 days a week. 23 hours a day at no extra cost.
Honest and unbiased advice.
Get architectural advice without any catches. We work for you and it's your interests we are advocating.
A better way to build.
We use the market to obtain the best construction costs.
Builders build. Architects design and manage. Locking in a builder right off-the-bat offers no cost, design or process flexibility benefits, and will lead to a highly compromised design with massive additional costs. We design your project to a budget, then approach a series of trusted builders to competitively price a design that you are completely happy with.
Visualise your project
Find it hard to read drawings? There's a better way.
All projects are modelled in 3D and renders and operable walkthroughs are included at key stages in the project. We ensure that our clients clearly understand and can accurately visualise their projects.
Putting every dollar into your design.
Our business model is set up to pass on savings to our Clients.
We work from home to create a more effective work/life balance. We don't have to pass on the cost of our designer office to our clients – every dollar spent goes towards time on design, for a more considered product. Let us wow you with our results, not our foyer.
The Local Project – Australia
Home Journal – Hong Kong
Class and Villas – Spain
IFDM – Italy
Otthom – Hungary
Peru – D+
Elle – Indonesia
China – Gooood.cn
Brazil – Decor
Elle Decoration – Spain
H+R – Asia
Interjeras – Lithuania
Caras Decoracao – Portugal
Interior + Design – Russia
Deco Actuelle – Morocco
Glocal – Mexico
Design Verse – China
Intersect – Australia
DM Awards – Cover – Australia
The West Australian – Australia
Amazing Architecture – Online
The Living Habitat – Online
Perth is OK – Online
Selected Magazine – Czechia
Grand Designs Australia – Australia
WINNER – BUILDING DESIGN OF THE YEAR
WINNER – BEST RESIDENCE OVER $3 MILLION
WINNER – SPEC HOME OF THE YEAR
WINNER – SPEC HOME OVER $500k
WINNER – SPEC HOME OF THE YEAR
WINNER – INNOVATION IN LIGHTWEIGHT HOUSING OVER $800K
FINALIST – INNOVATION IN LIGHTWEIGHT HOUSING $550k – $800k
COMMENDATION – NEW HOUSE $500K-$750K
INNOVATION IN LIGHTWEIGHT HOUSING PROJECT OF THE YEAR
FINALIST – PERTH HOME OF THE YEAR
WINNER – NEW BATHROOM $35k – $60k
SHORTLISTED – HOUSES (NEW)
WINNER – WA BATHROOM OF THE YEAR
FINALIST – CUSTOM BUILT HOME $650k-850k