With the same fundamental planning and ideology, this project demonstrates the façade of aesthetic.

Whilst ultimately unbuilt – the project land being ultimately subdivided into a different form – this project serves an example of how a solid foundation in layout and ideology, factors which primary determine the outcome of the project, if highly considered, create aesthetic flexibility.
The residence sits on an R30 block, which unlike most residential blocks, allows for boundary-to-boundary building. The ground level form created is thus planar and horizontal, acting as a plinth for the lighter mass of the first floor.
The project wraps around a central courtyard optimizing the northern orientation, connected to a 'maker' room, an expanded laundry with room and amenity for a myriad of activities. The living room is double sided, surrounded by greenery on three sides, and allows for exceptional cross ventilation and views to the landscape from all seated positions.
The design process delivered over a dozen, fully considered, realized, modelled and rendered complete designs, before resulting in the pictured efficient, contextual family home, as illustrated: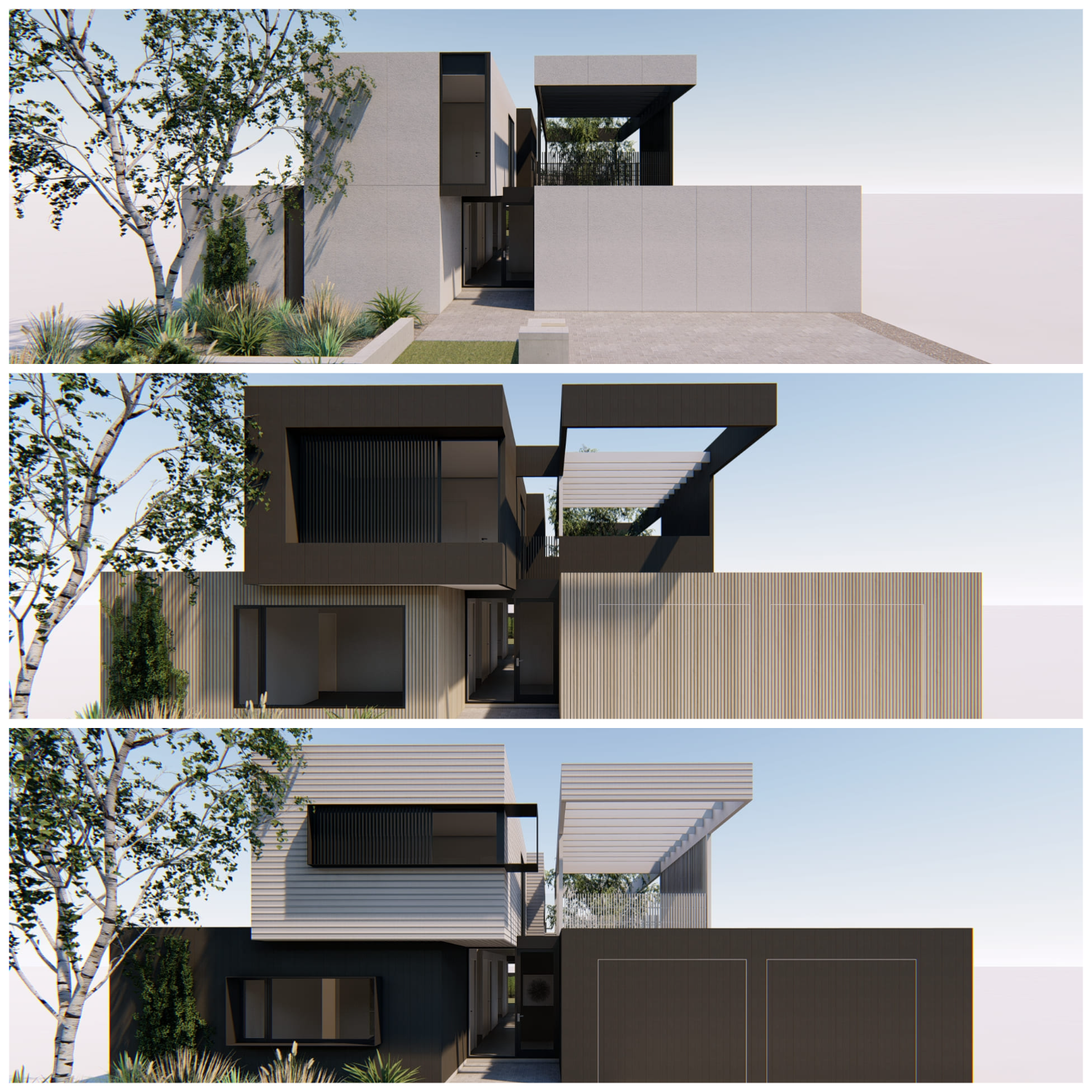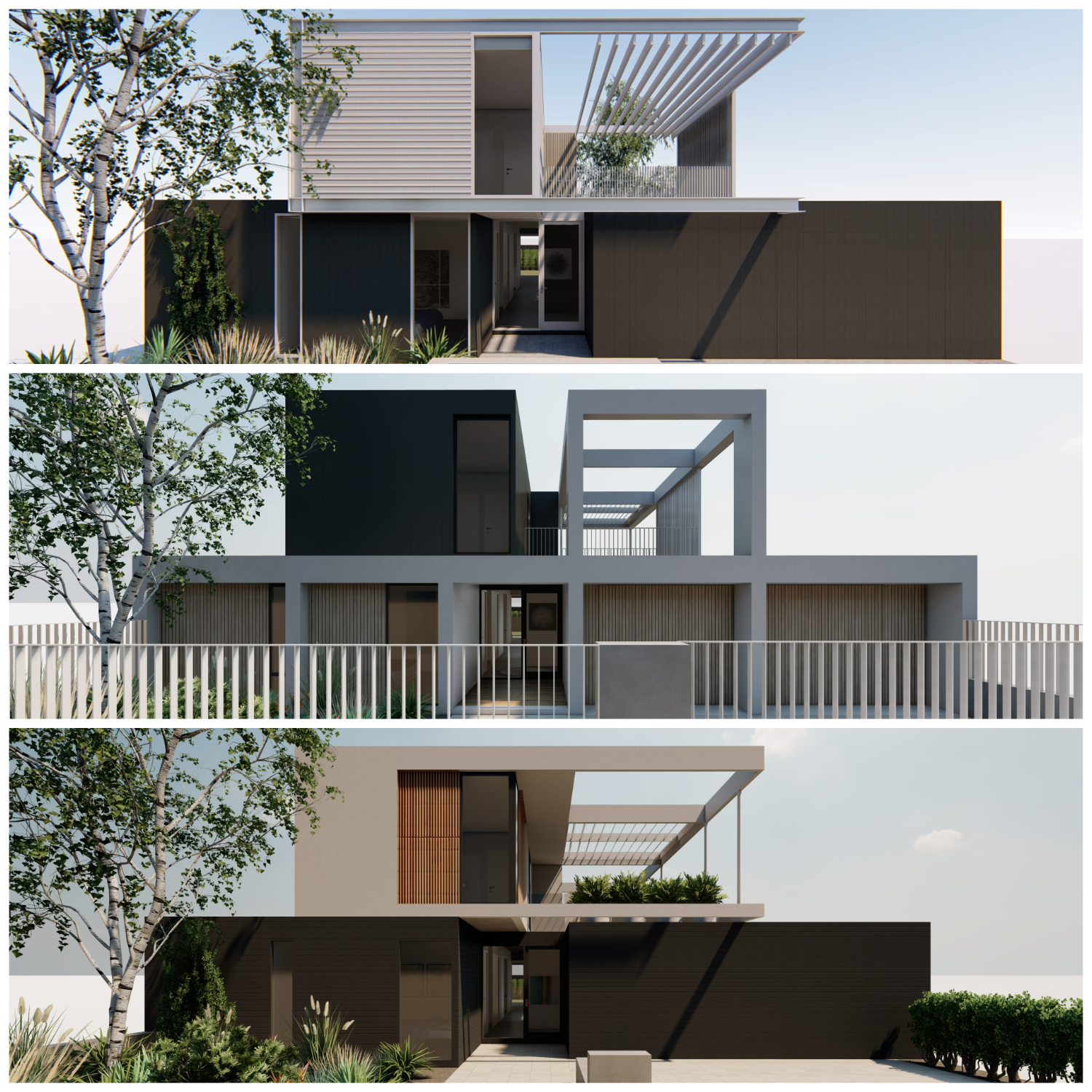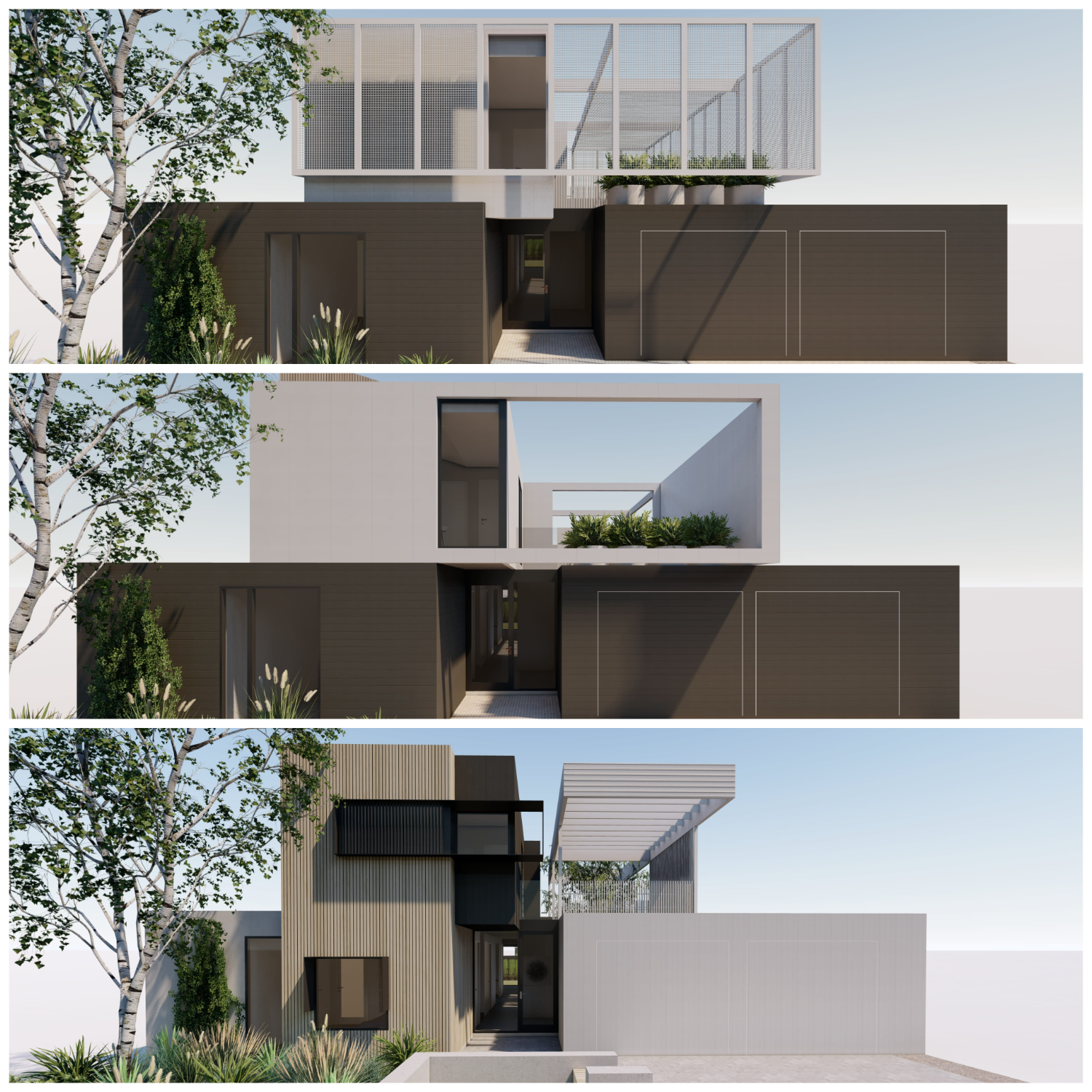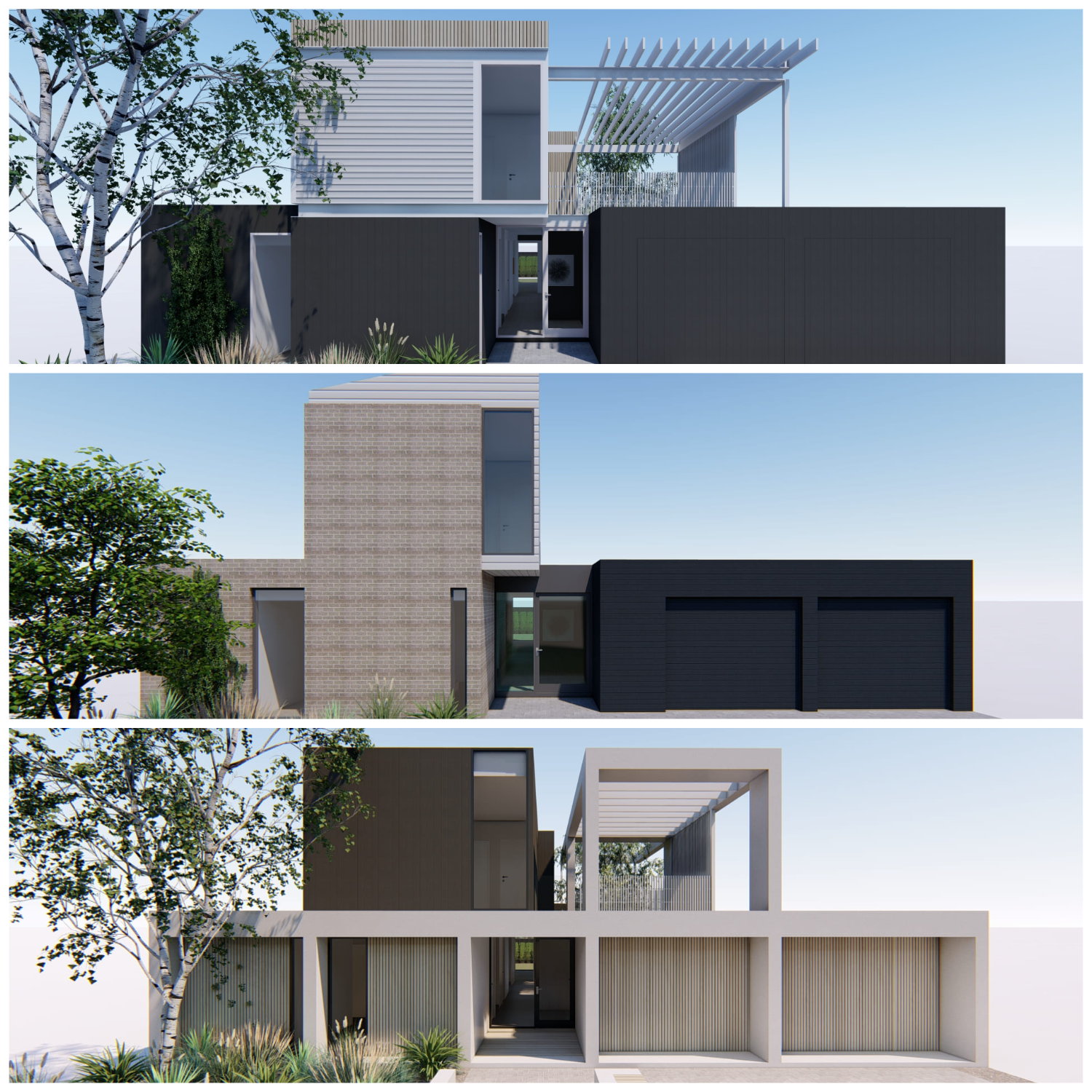 The final from was ultimately favoured for its timeless aesthetic, its priority to proportion and its ability to be integrated into the project throughout.